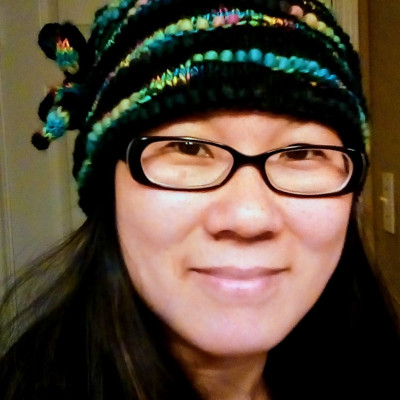 Faye Ku
Freedom Fighter
I am an unschooling Mom of three boys, ages 17, 11, and 4. We are all Taiwanese Americans. I am a private tutor and I teach piano, mathematics, English, Mandarin, chemistry, PSAT, ISEE, and more. I graduated from the University of California, Berkeley, with a B.A. in Integrative Biology and a minor in French. I have been playing the piano for 40 years now. Sometimes I work as a tech guru or an executive assistant. But my real job, my calling, is to be a freedom fighter.

My grandparents on my father's side were from Shanghai, and my grandparents on my mother's side were from Anhui. I was born in Taiwan and my parents moved me to the United States when I was only six years old. They would have never thought that one day I would grow up to get divorced from an American husband in the United States, and not be allowed to return to Taiwan to visit them with my own children. Due to the way my family emigrated from China to Taiwan and then to the United States, in conjunction with my dealings with numerous court systems across three different states in the pursuit of the freedom to associate with and care for my own children as I see fit, I have a unique perspective of politics across the oceans. I'm very passionate about Freedom and how to safeguard and preserve it. First, we must recognize what freedom is and what is worth fighting for. Second, we must be fearless in the face of the enemy and keep speaking our truths, in order to win hearts and minds.

I was born to fight for myself and my children. I was meant to grow strong and fearless through adversity. I have stood so small and alone against three countries who worked together to separate me and my children, at the behest of their father. I survived and will continue to survive to be there for my children when they are able to see me. I am here to tell my story to anyone who will listen, in the hope that we will change the world for the better. I believe that change is now. It is inevitable, and it is the only constant, so we only have to push it in the right direction.

---
Faye Ku's recent contributions