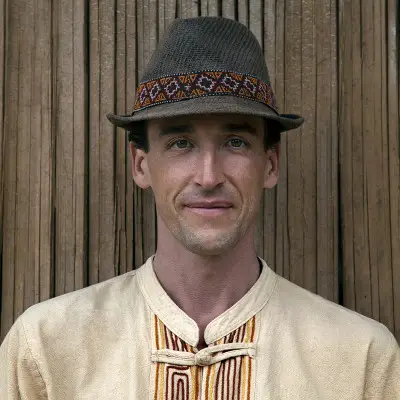 Jeffrey Warner
Civic Journalist and Documentarian
Jeffrey Warner is a civic journalist — writer, documentary photographer, and filmmaker.

Jeffrey has for one decade been filling various roles in social research and media. This has included being an employee for television news, newspapers, and magazines. He also as a freelancer has worked for private companies (including as a Reuter's stringer on Barack Obama's press pool) and for government and non-government organizations.

Jeffrey's written and photographic works have been published or exhibited in the United States, in SE-Asia at various venues and academic conferences, and online for entities such as the Royal Photographic Society and for the United Nations.

In addition to prior experience in the United States, in Europe, and in Bosnia, much of the last decade of his life and career has involved living in northern Thailand. He has remained dedicated to independently focusing chiefly on the societal impacts of economic development phenomena, particularly its impacts on rural 'traditional' cultures and livelihoods.

As a societal context, this has included learning from some of the region's rural marginalized peoples — primarily indigenous ethnic "hill tribe" (aboriginal) communities. He has been documenting their rapidly changing ways of life. Jeffrey has also worked with Burmese refugees on the Thai-Burma border. He has as well regionally traveled to or worked in Laos, Vietnam, Cambodia, and Myanmar.

Jeffrey has two books that, as a context for studying development impacts, focus on the SE-Asia region. He is now pursuing graduate degree studies at Taiwan's National Dong Hwa University, with a topic focus on Asia-Pacific studies and development.

Jeffrey deems mass media as one of the most powerful human-made forces on Planet Earth. He believes that it should therefore be used for creating social capital, building societal bridges through humanitarian means. … This includes benefiting and empowering our global society by including in the public communication process as many society members as possible — particularly the unheard voices of the societally marginalized.

For more information about Jeffrey and his work, visit www.jeffsjournalism.com.

---
Jeffrey Warner's recent contributions
Articles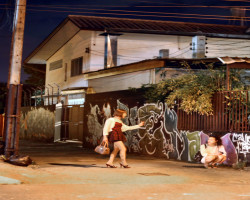 View
The (true) Value of Money and People