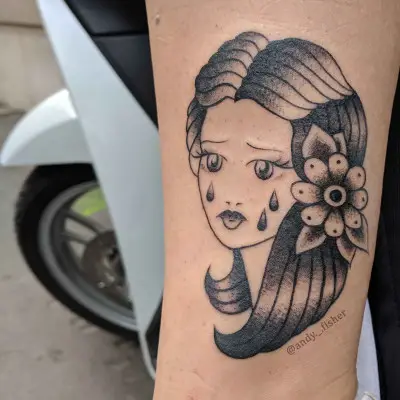 Andy Fisher
Tattoo Artist
"Where do you come up with this stuff?" is the most common question she gets. She is influenced by elements that seem to be opposite: the silly and the poetic, the kitschy and the classy. Her tattoo designs and illustrated wonderlands transport you from the nonsensical to the comforting and back again.

In the past Andy worked with all kinds of materials and in many types of environments before taking up needles and ink to decorate people's bodies. Alongside this process of learning and exploring she has painted portraits, murals, and reproductions, done set design and fashion styling, and taught art to all age groups.
Andy completed an apprenticeship at Tiger Tattoo in Milan.
and now lives there with her husband Yossi, and their pet snail named Sushi.
---
Andy Fisher's recent contributions