A look at Taiwan's memorable moments, and glorious medals from a turbulent Olympic history.
The first Olympic Games were held in Athens, Greece in 1896.
1895-1945- Under Japan Occupation
The Olympics were held 14 times during this period. 10~summer 4~winter.
There weren't any Taiwanese athletes on the Japanese Olympic team during this time.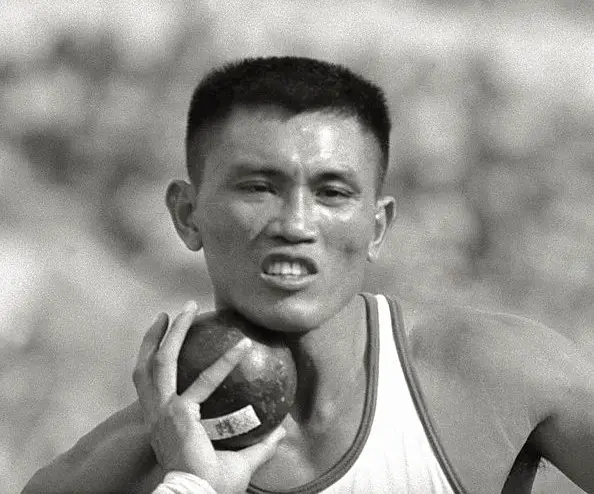 1945-present- Republic of China
Taiwan has won 36 medals in total, all from the summer games
Before Tokyo 2020, Taiwan's highest medal tally was 5, done twice in 2000 and 2004
Taiwan has won 7 Gold, 11 Silver, and 18 Bronze
Taiwan won its first medal in 1960, its first gold in 2004
Taiwan has competed in the winter Olympics 12 times, and is still pursuing its first medal
Since 1984, Taiwan has competed as Chinese Taipei, due to pressure from the People's Republic of China. They're also not permitted to use their flag or national anthem
Taiwan has had the most success at weightlifting(10 medals) & Taekwondo (9 medals)
6 Taiwanese athletes have won Olympic 2 medals, no one has won 3
Hsu-Shu ching is the only Taiwanese athlete to win 2 Olympic gold medals- weightlifting
1976 Montreal- Taiwan boycotts over name dispute
1980 Moscow- Taiwan boycotts over name dispute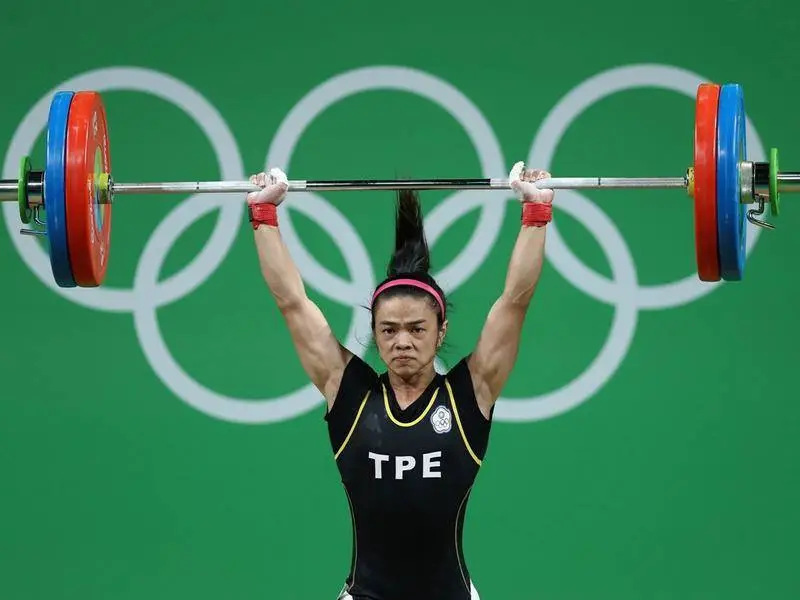 | | | |
| --- | --- | --- |
| 1960 Rome | men's decathlon | Silver |
| 1968 Mexico City | women's 80 metre hurdles | Bronze |
| 1984 Los Angeles | men's weightlifting 60 kg | Bronze |
| 1992 Barcelona | men's baseball | Bronze |
| 1996 Atlanta | women's table tennis | Silver |
| 2000 Sydney | women's table tennis | Bronze |
| | men's taekwondo 49kg | Bronze |
| | women's taekwondo 57kg | Bronze |
| | women's weightlifting 75kg | Bronze |
| | women's weightlifting 53kg | Silver |
| 2004 Athens | women's taekwondo 49kg | Gold |
| | men's taekwondo-58kg | Gold |
| | men's archery- team | Silver |
| | men's taekwondo-68kg | Silver |
| | women's archery- team | Bronze |
| 2008 Beijing | women's weightlifting 48kg | Gold |
| | women's weightlifting 63kg | Silver |
| | men's taekwondo-58kg | Bronze |
| | men's taekwondo-68kg | Bronze |
| 2012 London | women's weightlifting 53kg | Gold |
| | women's weightlifting 57kg | Bronze |
| 2016 Rio | women's weightlifting 53kg | Gold |
| | women's archery- team | Bronze |
| | women's weightlifting 58kg | Bronze |
| 2020 Tokyo | women's weightlifting 59kg | Gold |
| | men's badminton doubles | Gold |
| | men's Judo 60kg | Silver |
| | men's archery- team | Silver |
| | men's pommel horse (gymnastics) | Silver |
| | women's badminton singles | Silver |
| | women's taekwondo 57kg | Bronze |
| | table tennis- mixed doubles | Bronze |
| | women's weightlifting 64kg | Bronze |
| | men's golf- individual | Bronze |
| | women's boxing flyweight | Bronze |
| | women's karate 55kg | Bronze |