Andy Fisher is best known for her bold tattoos with whimsical and romantic themes. "Where do you come up with this stuff?" is the most common question she gets, so you know that your tattoo will be 100% unique. She is influenced by elements that seem to be opposite: the silly and the poetic, the kitschy and the classy. Her tattoo designs and illustrated wonderlands transport you from the nonsensical to the comforting and back again. There is no one type of "Andy tattoo", only a good fun vibe.
In the past Andy worked with all kinds of materials and in many types of environments before taking up needles and ink to decorate people's bodies. Alongside this process of learning and exploring she has painted portraits, murals, and reproductions, done set design and fashion styling, and taught art to all age groups. She says, "Everything you absorb informs your output. Everything you see and experience, all those little elements go into your brain, float around, and connect with one another. It's the best way to cultivate creativity. With my senses ON I am a collector of elements, excited to see what new ideas will merge and bounce out".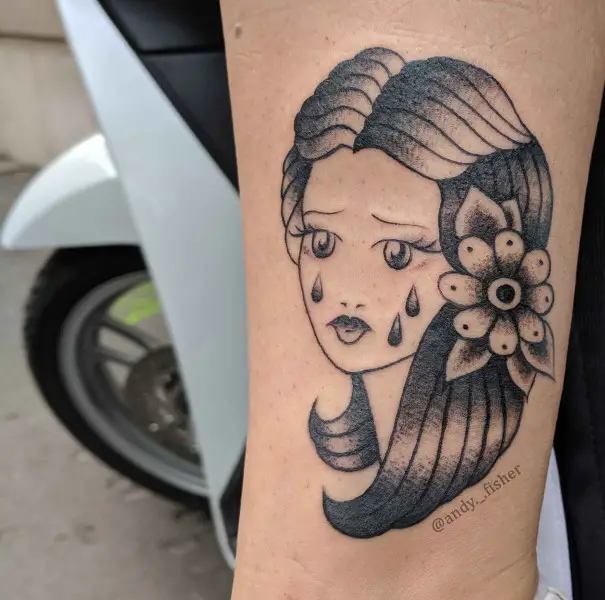 The results of this never fail to intrigue people, and inspire them to want fresh ink. "My clients are the most amazing people. I love to hear their perspectives and stories, and I learn something new every time. Their happiness with their new tattoo means everything to me, and inspires me to push to higher limits". She knows that not everyone who likes her work wants a permanent art gallery on their body, so she makes her work available through prints and other artwork.
Andy completed an apprenticeship at Tiger Tattoo in Milan Italy with Angelo Scaglione (@angelo_scaglione_tattoomilano), and studied with fellow tattoo artists Melissa Holmes (@thetravellingtattooartist) and Alfonso Giancarlo (@alfonso_giancarlo). Her future plans are simple: she wants to keep traveling the world, tattooing rad people, and creating art any chance she can. You can see more of her inspiration on her Pinterest page!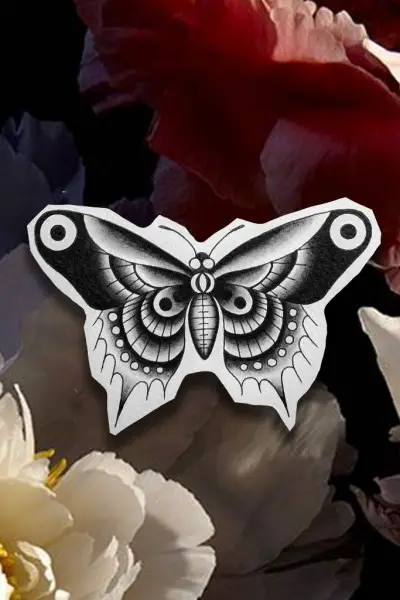 Andy is Canadian born and therefore very polite. She can make a killer poutine, craft anything out of sticks (thanks Girl Guides), and likes big mugs for her coffees. Now, after much global gallivanting, she lives in Milan with her husband Yossi, and their pet snail named Sushi.