Relations between Japan and India began in the 6th century upon the arrival of Buddhism in Japan. After World War II, the two countries have enjoyed a cordialness. Japan and India also signed a peace treaty. The Japanese Prime Minister's visit to India in 2000 strengthened the two countries' relations. However, China has played a significant role in strengthening the ties between Japan and India.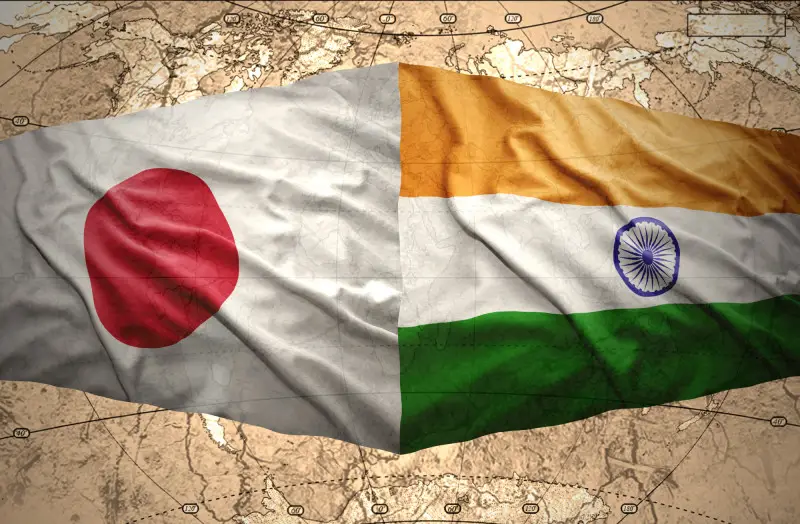 In the past two decades, the common threat of China has played an important role in establishing a "global partnership between Japan and India", holding annual meetings, upgrading bilateral relations to "special strategic and global partnership", and broad political, Economic and strategic convergence between them. So, the same as Japan needs India to balance its power against China, so does India need Japan to create balance in the face of China.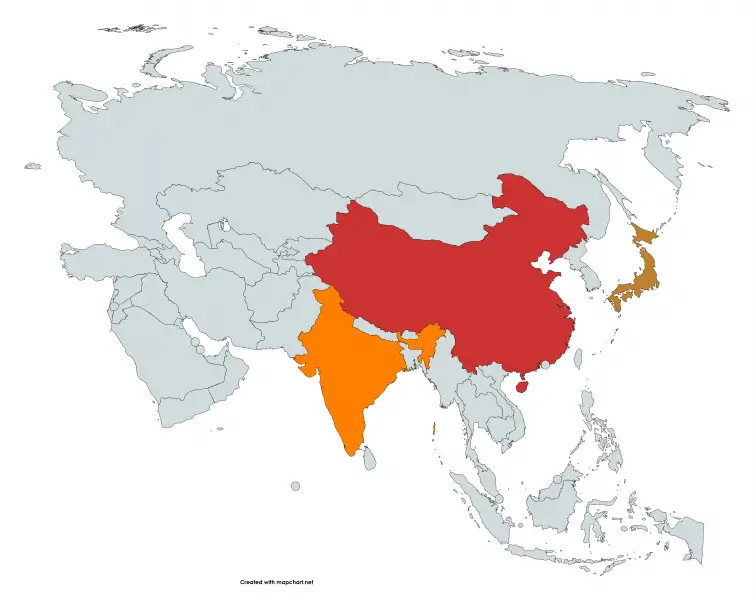 The United States' point of view, India, and Japan are potentially the best options to contain China throughout Asia. Undoubtedly, they are major Asian allies of the United States, because of their economic, demographic, and military capabilities.
Although Biden's position is not as tough on China as Trump's, he will use India and Japan as a means to control China as much as possible. From this perspective, Japan and India will be key US partners in Washington's Asian relationship and in the face of China. In addition, the US position on China, especially on security, defense, and economic issues, has greatly affected India-Japan relations.
Since 2000, India has been pursuing the objective of becoming a world power with economic growth and development, nuclear and military power, and its desire for being a member of the UN Security Council.
India's new ideal is to be a leading power. Therefore, it works hard to gain more economic and military power. Meanwhile, China is considered by many in New Delhi to be the most important issue and a growing threat to India. India's GDP and defense spending have risen, and over the past five years, India has strengthened its strategic partnership with Japan, increasing mutual security and defense cooperation. India is one of the three countries in the world with which Japan has a security pact.
Meanwhile, China's aggressive behavior in the South and East China seas and South Asia, and also China's presence in India and the Pacific Ocean are increasing rapidly. China is becoming the largest naval power. India and Japan's defense budgets are much smaller than China's. In addition, China is modernizing its navy very quickly, so it is important that India and Japan work together.
China's desire to dominate the sea lines has brought New Delhi and Tokyo closer together in terms of security and strategy.
Also, New Delhi and Tokyo have a tendency to increase their joint military exercises, and also the two security regarding the threat posed by China.
Moreover, Japan and India have used the cooperation formula as a useful means in the face of long-standing border disputes with China, the China-Pakistan Economic Corridor, and Beijing's 'Belt and Road' project.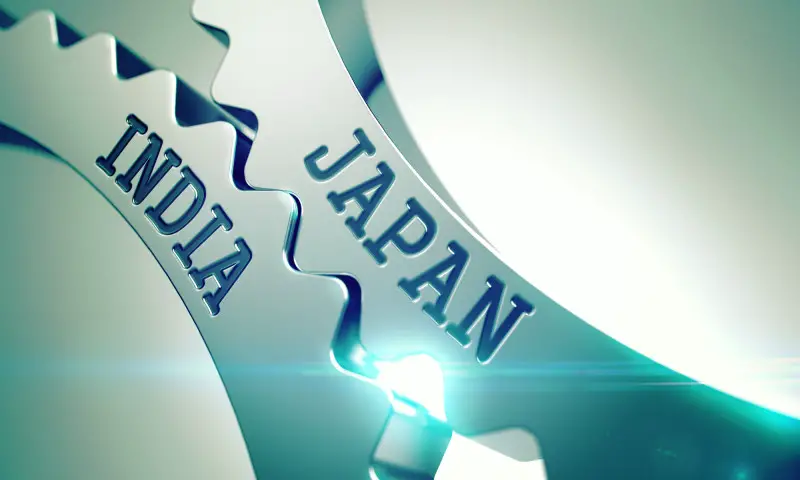 In addition, Japan and India have accepted the existence of an economic complementary role in various sectors between them, and they are pursuing the expansion of economic cooperation as two of the economic powers of the continent, to counter China's superiority.
Access to each other's naval facilities, technological cooperation, maintaining the security of sea lines in Asia-Pacific and the Indian Ocean, and common views on India-Pacific maritime matters.