In this hectic lifestyle many of us now subscribe to, we often feel time-poor, and tend to delay important things that are crucial to our well-being. It's all about prioritizing. Drop the activities that are detrimental and adopt ones that offer significant and meaningful benefits. Getting your hands dirty as a volunteer should be perceived as an opportunity. Some of the benefits from volunteering: making new/real friends, making a difference in your community, learning valuable new skills, career advancement, remarkable health benefits(both physical and mental), learning the truth(even when unpleasant) and seeing the positive results from your efforts.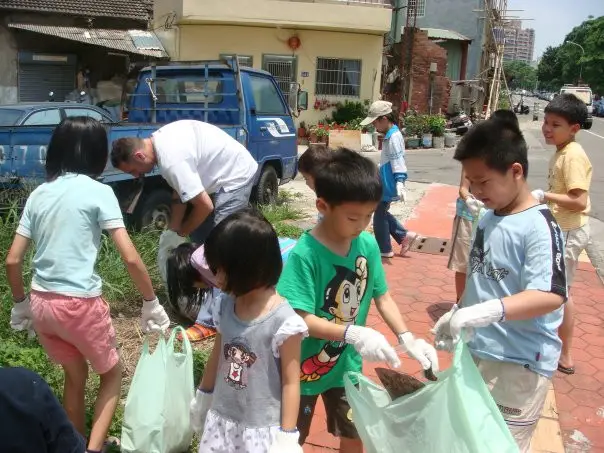 Experience many different volunteer opportunities, then pursue the ones that you are truly passionate about. I have nothing against the big charities per se, and understand why they need to spend part of their donations on salaried workers, expenses and marketing budgets to achieve objectives, but I receive more fulfillment from supporting grassroots movements, things happening all around us in our communities. One does not need an organization to be an effective volunteer, after all, volunteering is just helping where help is needed. Some smaller organizations, like Taichung PAWS, welcome assertive people to take up their own projects and will offer support.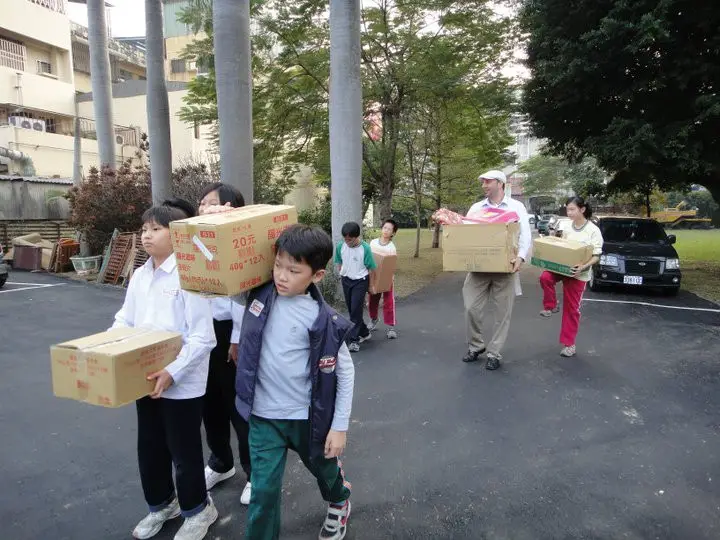 At Best Language Center in Taizhong city, the students are actively and enthusiastically involved in all sorts of charity projects, community outreach is part of the curriculum. Teachers inspire the students to get involved, and in return get inspired BY the students to push further. When philanthropy is part of the educational system, children, and adults, learn important principles and unforgettable lessons while society enjoys the dividends.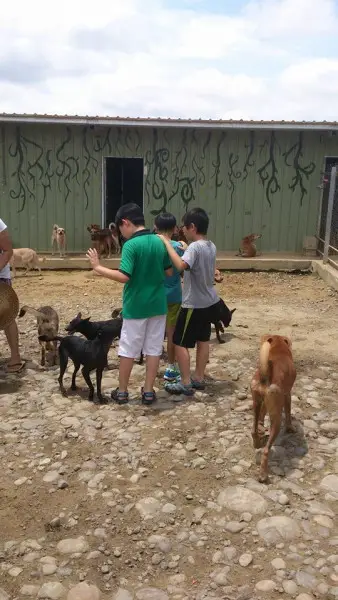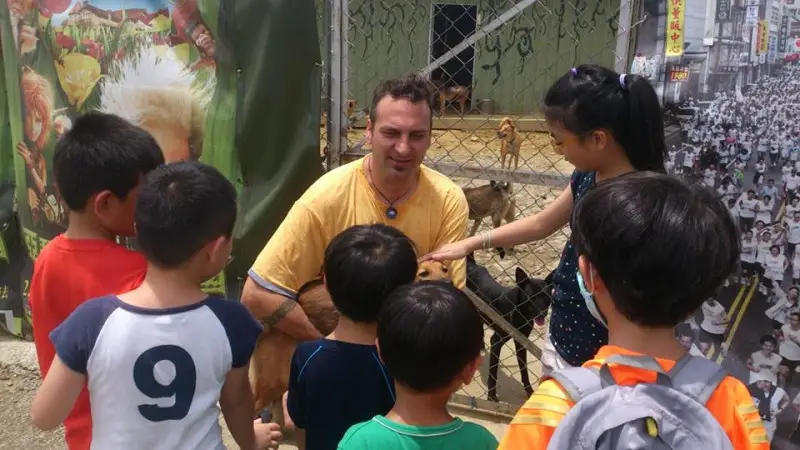 In the Wu feng mountains, only about 20 minutes from Taichung city, is the 'Dog Mountain' dog shelter(GouGou Shan). This puppy sanctuary is home for over 100 dogs and is run by Surbrina. Surbrina has dedicated her life to animal welfare, and also runs a cat house and a second hand shop. She is a community champion. The name of the second hand shop is Love Animals Garden(Ai Wu Yuan). The profits from the second hand shop help to fund both the dog shelter and the cat house. Once a month, Taichung PAWS and friends visit this shelter. It's always a fun and rewarding experience and the surroundings are gorgeous and tranquil. Several Universities in the area have also organized volunteer groups and shelter visits.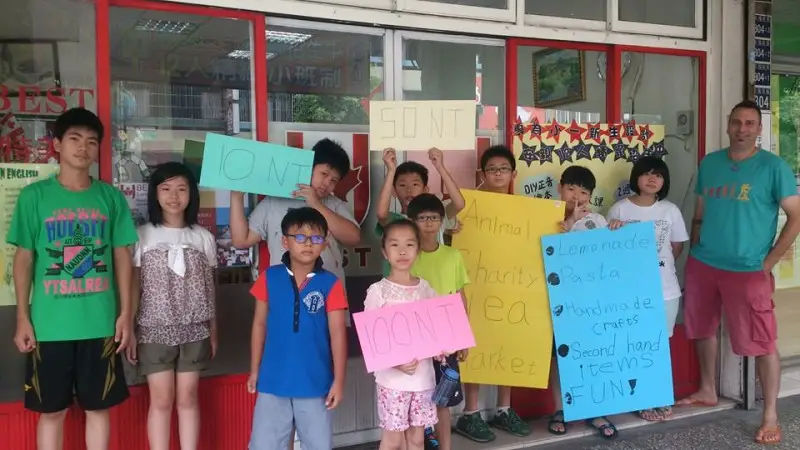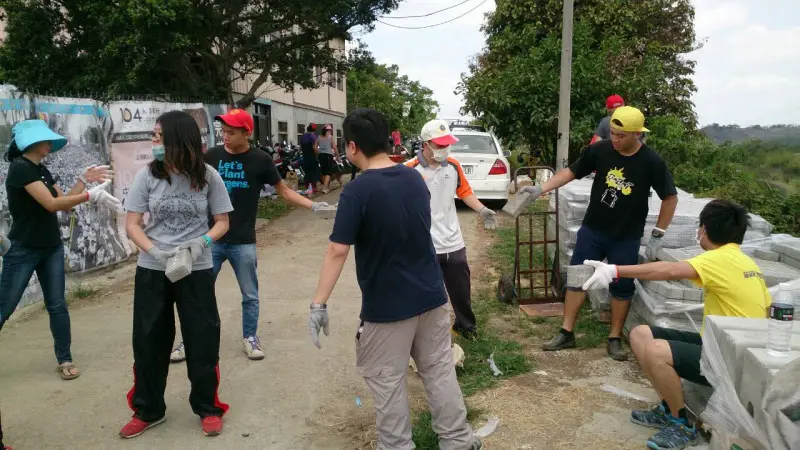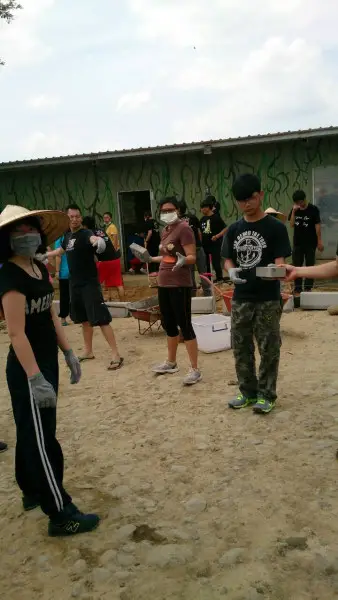 In 2011, in Toronto, Canada, a monumental decision and new policy had 1000's of stray dogs assuming the play bow and wriggling and squealing for joy. No more pets would be sold at pet shops. Many shops even took it one step further and offered adoptions. This is precisely what needs to happen in Taiwan, and it has already started with a chain of shops. This wonderful man wasn't forced to do it by law, he chose to do it.
Let's hope others follow his leadership. A new law is needed if Taiwan is to successfully implement its bold new policy In 2017. Taiwan will become a no-kill nation. This means that dog shelters will no longer resort to euthanasia to control stray populations, there will be exceptions. Going from several thousands of euthanized dogs to zero will be a huge challenge. To conquer this challenge new strategies should be implemented.
In addition to encouraging corporate responsibility from pet shops, and slamming the cage door shut on puppy mills, we should also consider an aggressive nation-wide public awareness campaign, TNR, strict enforcement of current and new laws, strategies to improve adoption, neutering and responsible pet guardianship and an outsourced task force to monitor/assist with these tasks. There are several animal welfare groups and individuals that would be qualified and willing to fill these posts.
Philanthropy is one of the best ways to connect people and bridge differences. Anyone can be a community champion!
Published in Guan Xi Magazine-Summer 2015 issue