Well, not literally. However, one of the greatest ways to really get under the skin of your local community and find out what makes the blood pump and the heart tick is to get to the markets. And I don't mean just the night markets, they get more than enough press already. I'm talking about the morning markets, the flea markets, the farmer's markets. There's a whole microcosm of commerce going on out there and within it lies the true soul of your city.
Surely you know the feeling of alienation and claustrophobia that comes with the modern supermarket shopping experience? The cold, impersonal nature of the minimum wage staff who care little about their work; the constantly piped muzak and exhortations to buy, buy, buy; the glare of the striplights and the blinding arrays of colours. I won't even mention trolley rage. Thankfully Taichung is packed to the gunnels with much better alternatives, places where you can not only find better and often cheaper produce, but where you can hang out with the sellers, practice your language skills and maybe even make a couple of friends.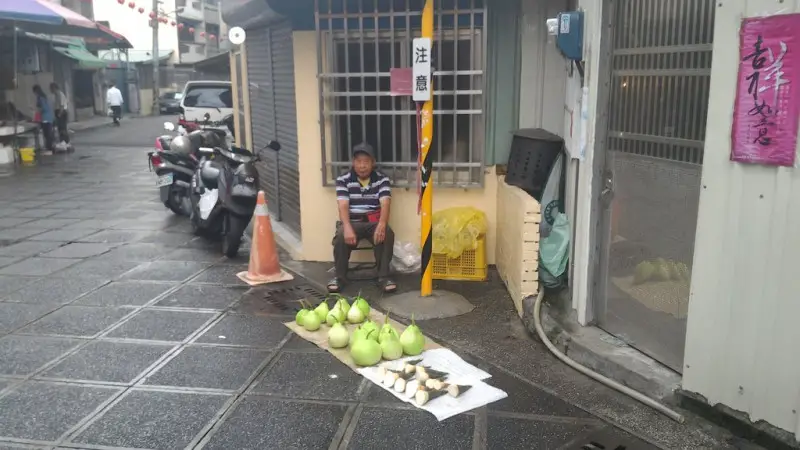 The best way to dip your toes in this world is to find out where your local morning/day market is. I'm fortunate to have one right on my doorstep in the blocks bounded by ZhongMei and HuaMei streets and by XiangShang and XiangShang North Roads. Most of the action takes place under cover, in the cross of alleys running between these four streets, with a few stands spilling out to the sides, handily identifying the spot.
It wasn't until switching my dogs to a raw food diet that I really appreciated what lay on my doorstep - I can get five kilos of meat scraps for around 100NT? That noise you heard was my wallet celebrating. After a few visits I had my stalls pegged and the owners would be getting my order ready as soon as I was in sight. Over here for puppy scraps, this one for fish, there for some cheap chillis and ginger. Goodbye Carrefour, so long A-Mart, see you in hell Costco.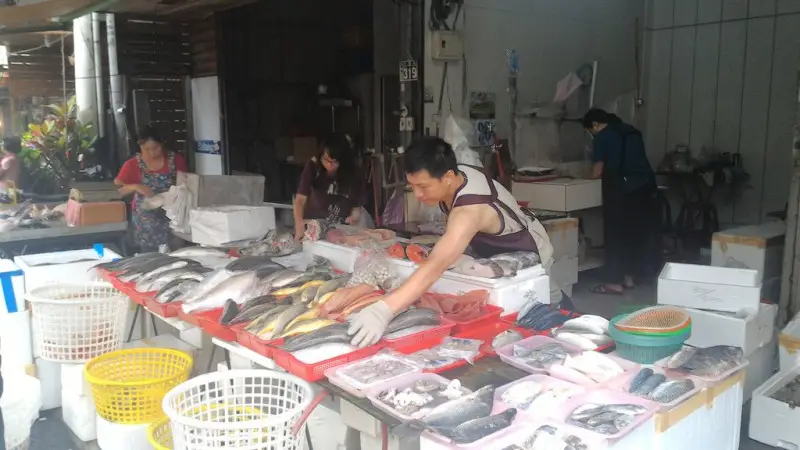 And it's not just the traditional food markets either, if you are willing to spend a little more on fresh, local foodstuffs there are farmers markets popping up over town. The most easily accessible can be found outside the Park Lane complex on the corner of JianXing Road and Taiwan Boulevard. Here you can pick up a good range of fruit and veg, with other local goods such as bread and honey also on offer. The vendors are invariably friendly and always happy to have a chat while you browse.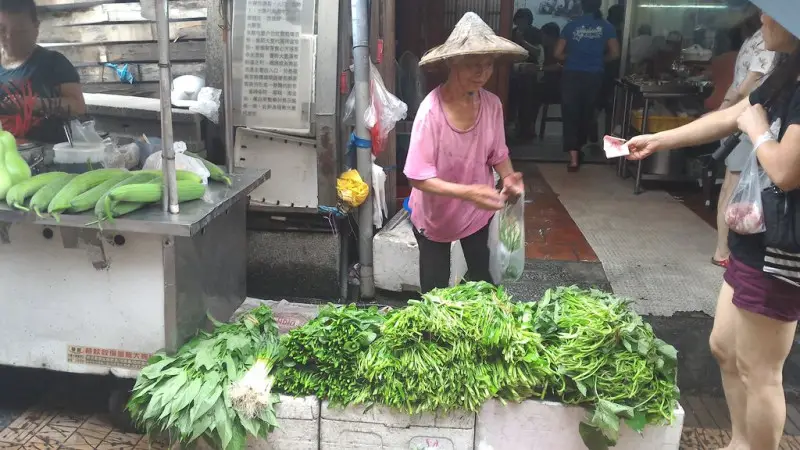 Finally, no talk of alternative markets would be complete without the Thieves Market. Most who have lived here any length of time are familiar with the name and it has to be visited at least once. This Aladdin's cave, found a little north of the central train station, holds everything from typewriters to analogue cameras, antique swords to old bakelite phones. It can be a little daunting at first, a gloomy maze of dust-laden tables and sullen (often sleeping) merchants. Delve in though, there are serious bargains to be had here - especially if you're willing to step up and try your hand at knocking down the price in Chinese. Fortune favours the brave.
So, get to it. Next time your shopping list outgrows the scrap of paper on which you've scrawled it, forsake the supermarkets and department stores and make a beeline for your nearest market. They may not always have exactly what you need but be flexible, be friendly, be brave and you'll come out smiling, less stressed and with plenty spare change for a celebratory beer.
Published in Guan Xi Magazine- Summer 2015 issue