Amid shifting alliances and distrust, relations between Australia and China are unstable.
Sino-Australian relations have faced ongoing challenges over the past year as Australia seeks to investigate the origins of the coronavirus and the presence of World Health Organization researchers in Wuhan. Apart from political conflicts, China and Australia have also experienced unresolved trade disputes.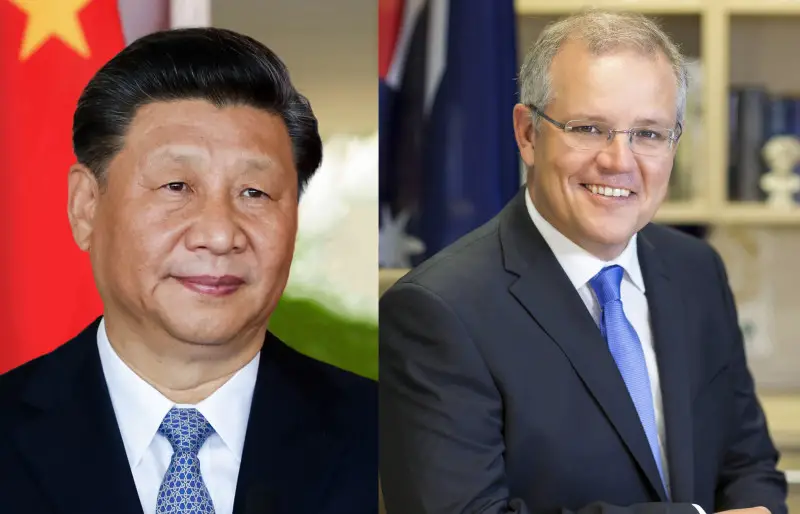 In fact, China has targeted imports: sugar, barley, beef, wine, lobster, coal, copper, cotton, and wood from Australia, by using direct and indirect trade approaches and even by implementing informal bans on these imports. This approach has led Australia to take its complaints against China to the World Trade Organization (WTO) for deviating from WTO rules.
Negotiations between the two trading partners did not resolve the issue, and even the request to form a dispute resolution board did not seem to open the door to economic relations. However, Australian exports to China in 2020 reached $ 145.2 billion. But the bulk of these exports were iron ore, and the continuation of challenging relations could lead to a decline in coal imports from Australia. In contrast, Canberra is looking for trade diversification away from China (its largest export market).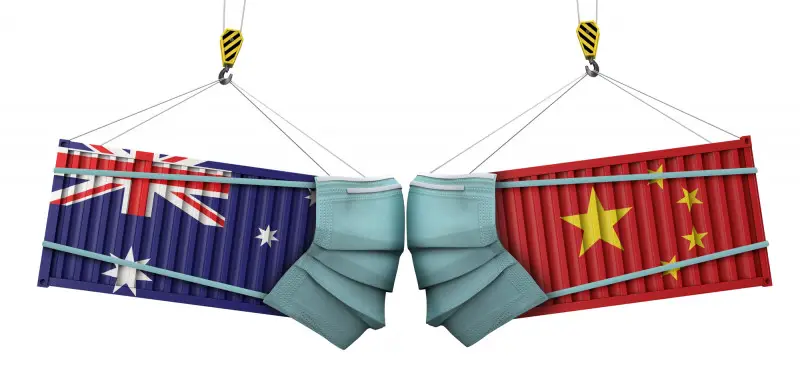 Although exports to China have formed 60 percent of Australia's exports over the past 10 years, it seems that declining economic ties with China is an important strategic choice for Australia. The decline in Chinese investment in Australia is a decline in exports to China in exchange for an increase in exports to other alternative markets such as India. In Beijing's view, this is seen as the loss of a stable Chinese market and a reduction in China's sensible investments, in order to obtain the United States' satisfaction.
In the strategic dimension, China is demanding mutual respect and stopping working with the United States. In practice, Canberra has taken an anti-Chinese approach in the process of allying with the United States, India, Japan, and other actors in East and Southeast Asia. In this regard, in the face of China's expansion of power in the region, the strengthening of defense forces amid the growing Chinese threat, the cancellation of Victoria's infrastructure agreement with Beijing on the 'New Silk Road' and China's 'Belt and Road' Initiative, paying more attention to tensions in the South China Sea, Australia's choice is an increase in strategic cooperation with the United States.
Meanwhile, the cancellation of Victoria's agreement with China due to 'contradictions in foreign policy goals' provoked an immediate reaction from China and has increased new tensions in relations with Beijing.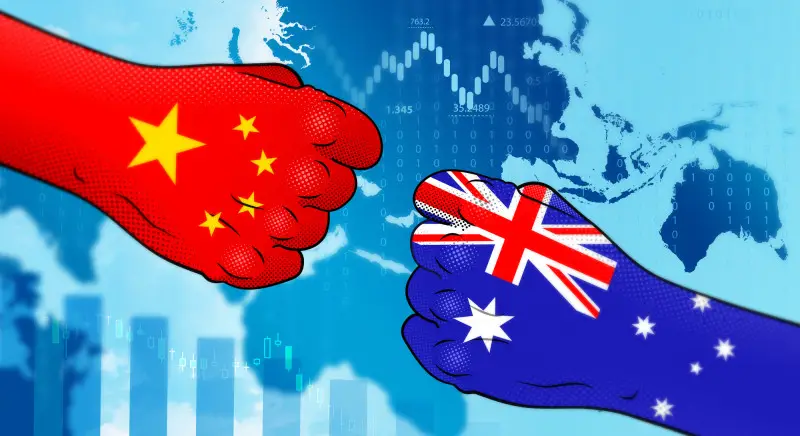 In addition, variables such as the risk of conflict between anti-Chinese actors over Taiwan, a positive attitude towards increasing pressure from Western and regional actors to warn China, expressing concern about Chinese officials' treatment of Uighurs and other Muslim minorities in Xinjiang, the act of the Chinese Foreign Ministry to release the photos of the mistreatment of Afghan civilians by the Australian military, and the possibility of canceling the 99-year lease agreement on Darwin Port signed by a Chinese company, have raised the tensions in the two nations' relations over the past year.
In fact, by taking into consideration its national security, its geopolitical goals and needs, and more cooperation with the 'Five Eyes Group' (consisting of the United States, Australia, the United Kingdom, New Zealand, and Canada), and accelerating the implementation of the 'independent offensive program', Australia has been focused on China aggressive behavior.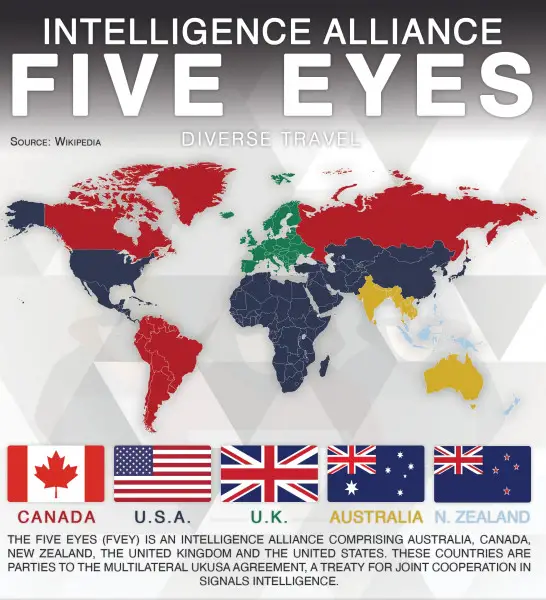 But China sees the process of greater Australian integration with the United States and its opponents in opposition to its national and geopolitical security, and considers it as following the US anti-Chinese policy.
What is clear is that China-Australia relations are in a special situation. From China's point of view, Australia has taken a step back in its relations with Beijing and has severely damaged relations and mutual trust by disrupting normal exchanges and cooperation. This is a Cold War approach with an ideological perspective. In contrast, however, Australia's economic growth depends on China's economic progress.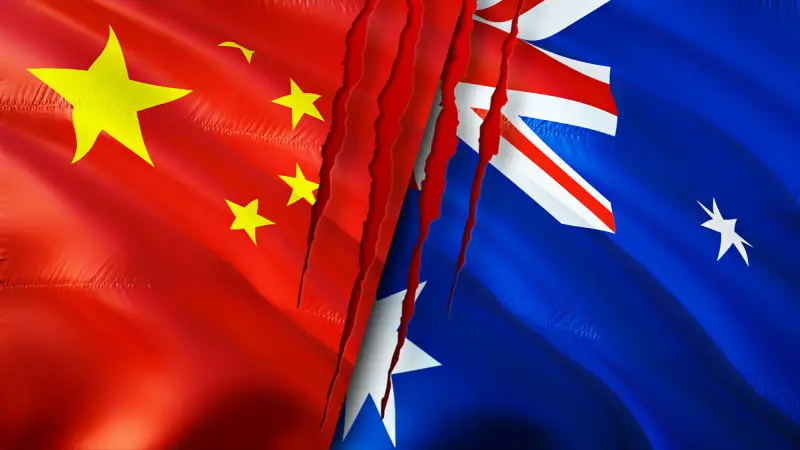 But China's growing geopolitical and economic growth is also the biggest threat to Australia's national security. Therefore, the strategic and geopolitical choice of aligning with US policies in US-China geopolitical rivalries will practically affect the relations with its most important economic partner.