I was two years into a broken heart, after losing my beloved Seymour. A beautiful soul whom I'd met at a park while on lunch break in Taichung, Taiwan. This tiny, black, adorable puppy sauntered over to me, patches of fur missing everywhere, no promising food, water, shelter, or survival prospects in sight, and just stared at me, while wagging his tail like it was the best day ever. I felt an instant connection to him, came back after work, took him home, and fell in love. I'm grateful for the 6 wonderful years we had together, but the harsh path we took to the end was rough on me. I just miss him, every day.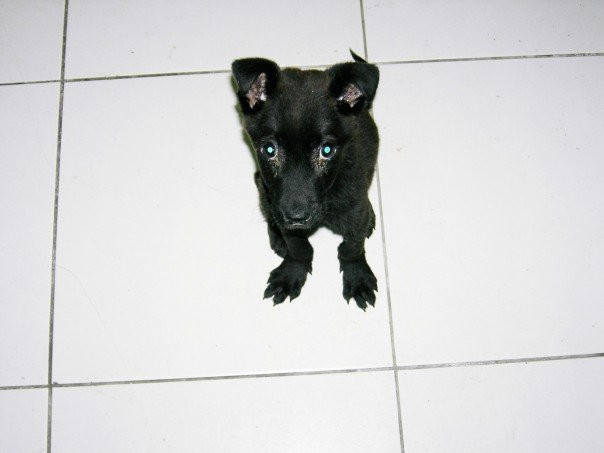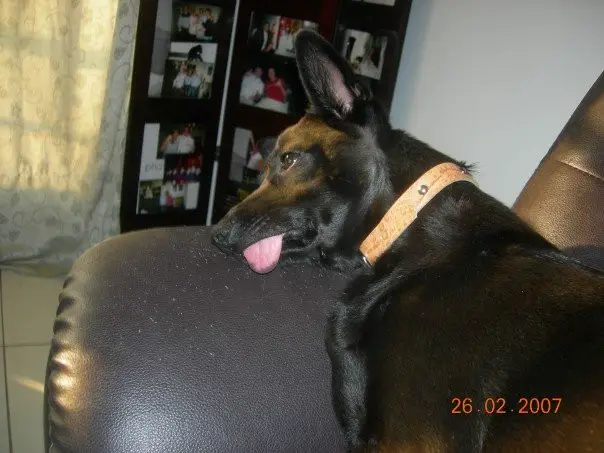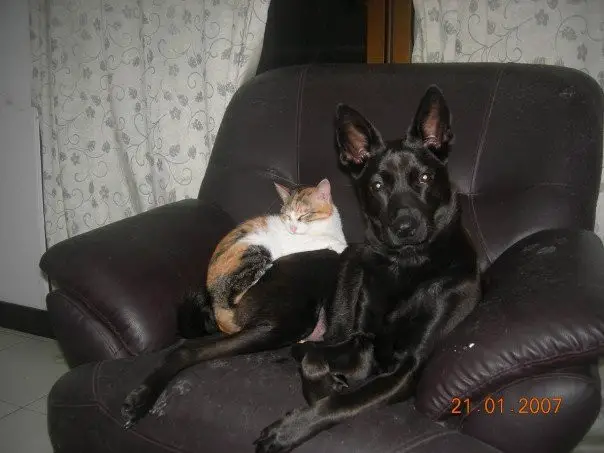 Then we met Louie! I hadn't been planning on bringing a new dog into the pack, but this is often how it works. At that point, the only non-human members of the pack were a mob of cats, and occasional foster and rescue dogs.
We were going about our business on the charming Dali old street, doing our shopping in the traditional morning market, when we encountered an adorable group of puppies, 5 of them. My partner Kelly, son Curtis, and I, proceeded to name them all, take care of them on the street, and look for homes. About two weeks later, I found another puppy on his own around the corner, and successfully integrated him into this pack, mom accepted him. A cute furry 6 pack. We'd turn up every day or two and bring food, love, and take pics to give updates for potential families.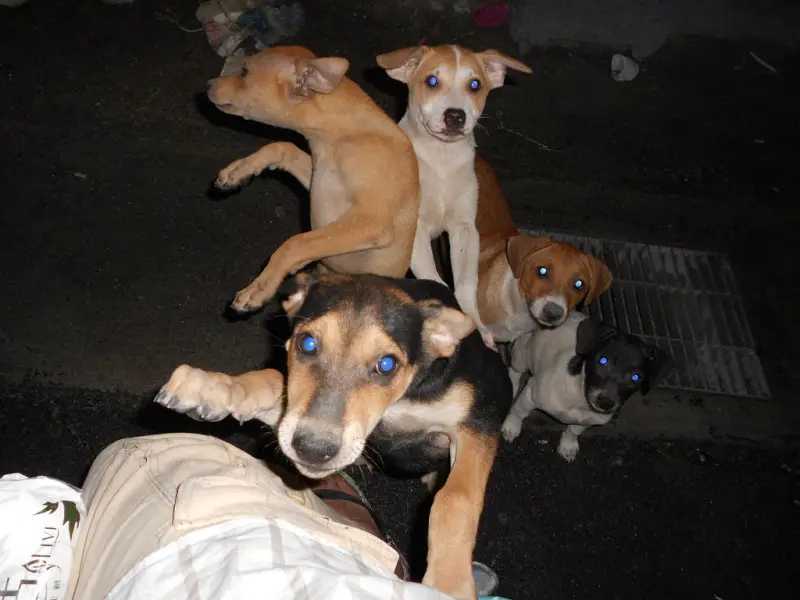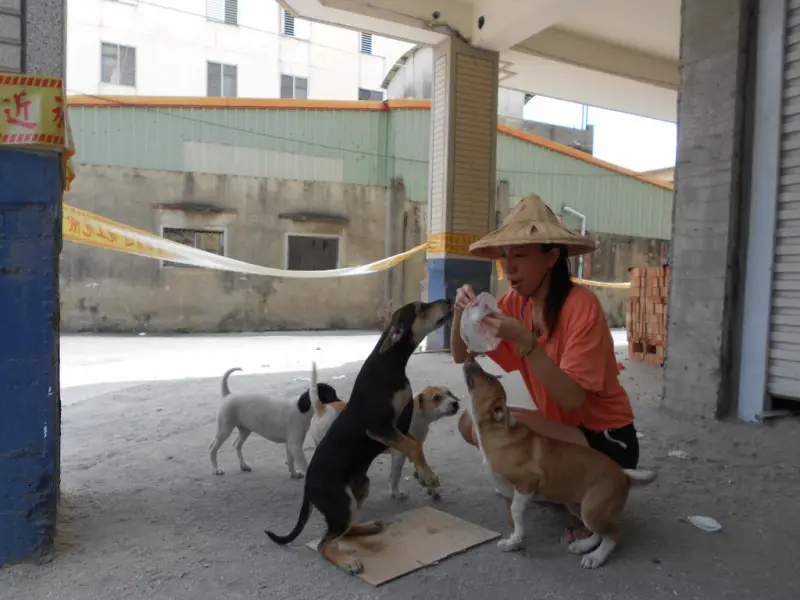 These pups were 6-8 weeks old when we met them. We took care of them all for the next 3 months.
It was a Friday morning, I was going to work when I spotted Louie lying next to my scooter. Was he injured? What happened to the others? This had never happened before. However, when we turned up for our regular visits, the entire puppy team would chase us down the street. Driving off on the scooter, and looking in the rear-view mirror, 6 super adorable puppies chasing us, ears and tongues flapping in the wind, is a memory that makes me smile whenever I think about it. Only once did they chase us all the way back to the house. But once was enough, because Louie remembered where we lived, where he could be safe. We later found out the reason for Louie's unexpected visit, the dreaded dog catcher. We'll never know what happened to his siblings.
I wasn't prepared for a puppy that morning, and had to rush off to work. Upon my return Friday evening, Louie was still there waiting for me! I'd been thinking about him all day, and was relieved to see him. He was dirty, exhausted and dehydrated, but otherwise healthy. So I took him inside, bathed him, fed him, loved him, and gave him a chance to rest, because when you live on the city streets, and you don't have a family, you never have a chance to just rest, you never feel safe. The humans and the cats bonded quickly with Louie. He chewed my brand new expensive phone on his second day, but I didn't care. He was our new baby! He would forever be taken care of by, and be part of, our family.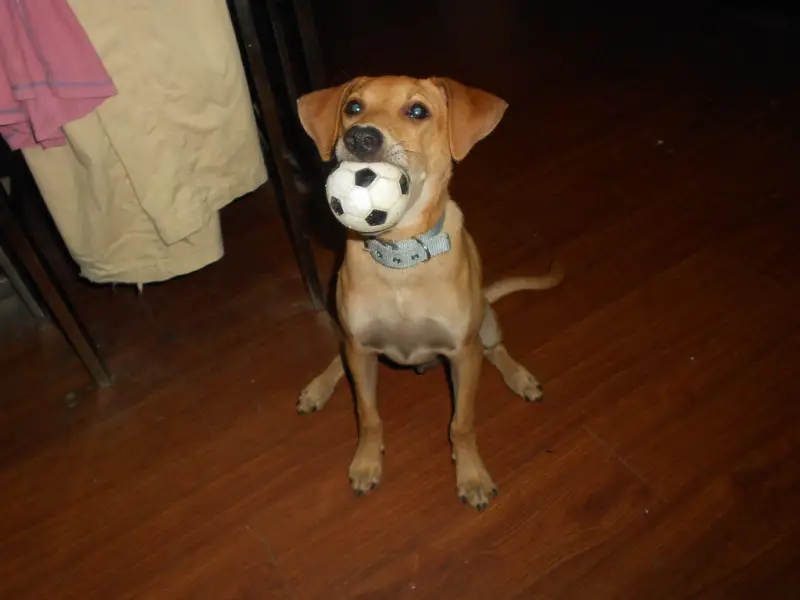 He's just such a joy and an inspiration in our lives. Part of our daily routine involves Louie greeting us at the door, always with a shoe in his mouth, and wriggling with delight. Whenever tensions rise between the humans, or cats, Louie is there to defuse the situation and offer comfort, he has incredible emotional awareness. It's therapeutic.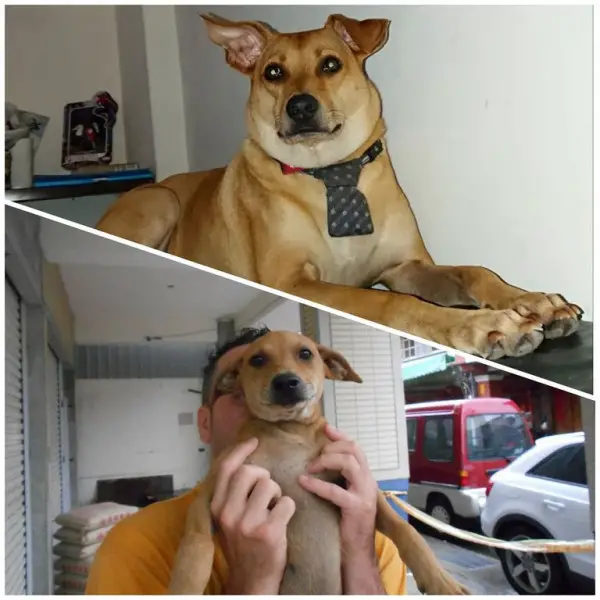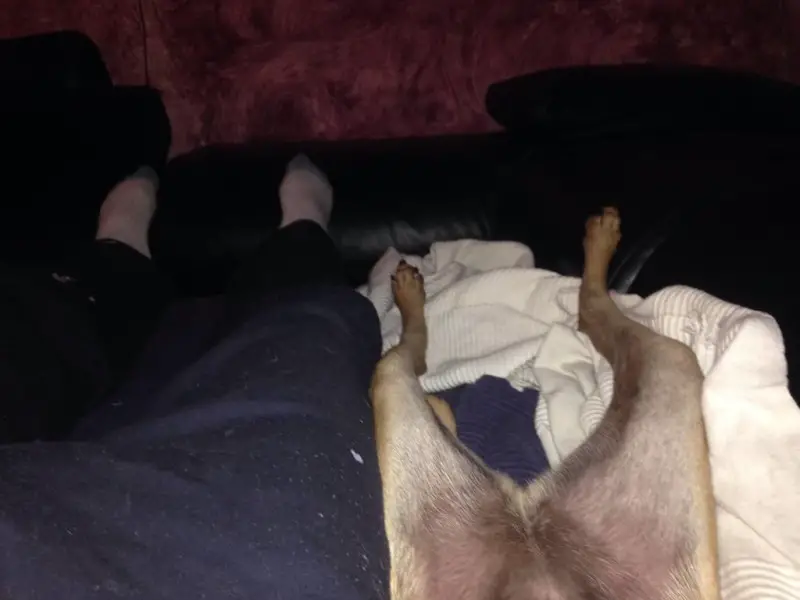 CNY 2016 was upon us. Louie had just turned 2. We decided to spend it with our friends in Fuli. A tiny aboriginal village in the mountains of Hualien. All is well, people drinking, eating, laughing…then boom, kids with firecrackers!
In an instant our wonderfully bright CNY holiday turned dark and scary. Our precious Louie had vanished.
We spent the next 3 days looking for him, not a trace. These mountains are treacherous, no place for a sweet soul like Louie. The outcomes one imagines in this scenario are horrifying. There are of course wild animals to contend with, but Louie is fast and strong. Our biggest concern, we knew the area was littered with grisly baited traps, the uncles who had put them there, told us so. A piece of meat would be tempting for a hungry pup with Louie's food drive.
With CNY winding down, we had to leave, and get back to work. An 11-hour drive on the best day would be challenging, but doing so in these circumstances was
excruciating for all of us.
I returned to work the following Monday. My work does not allow me to be just physically present. Teaching is very demanding, emotionally. I couldn't burden my team and students with my struggle. As days turned to weeks, every moment of the day, and night, was filled with negative emotions- fear, anxiety, guilt, desperation, sadness, anger, regret, hopelessness…. But being an optimistic realist, I never gave up hope!
I was determined. I must return immediately and find Louie. At this point we had flyers and Facebook posts up everywhere offering a reward, and had mobilized the Fuli community. This community of caring and kind people really provided us with hope. We'll be forever grateful.
We'd received several tips, none of them looked anything like our Louie.
After trains, taxis, and a flight, I arrived at this tiny village in Hualien. I would not leave until I found him. Our Fuli friends set me up with a place and a scooter, so I could search the vast mountains.
On the second day there, which was 15 days since the disappearance, I received a call, someone claiming to have seen Louie. I hopped on my scooter and set out. I arrived, nervous. Could he really be here, on the other side of these two giant mountains? Probably just another false alarm. I approached the back of the property. Is that really him, tied to a pole? Oh my…it is! At first, he froze and stared at me, from a distance, with disbelief. Heart racing, I shouted "LOUIE!", and ran to him. As I reached him, he was trembling, and crying, and so was I. The elation and relief we both felt was communicated with plenty of hugs and kisses. An unforgettable moment!
He had lost some weight, was dehydrated, scared, traumatized, had a limp, and had heartworm disease. It's possible that the heartworm disease happened before this debacle, in which case we may not have found out about it in time had he not been lost. He had went over two trap-filled, huge mountains, and was befriended by a sweet little dog named KeKe. KeKe allowed the uncle to take action, secure Louie, and call me.
Turns out Louie is incredibly resourceful. The uncles said all the meat from their traps had disappeared, surely it must have been clever Louie, they joked. We later confirmed his resourcefulness when we found out he had several food sources and stashes in the hood. He's also improved his street cred significantly, and has become a true mountain dog. He only lifts his leg to pee when he's outside the yard though, have to keep up appearances.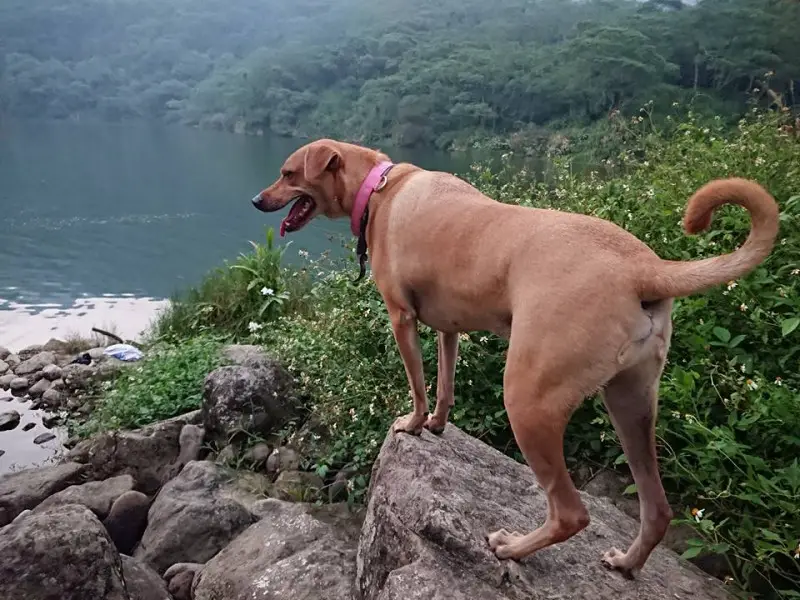 CNY has now taken on a new meaning, it's a special time to celebrate Louie, and the journeys we embark on with our rescued pets. They bring our families closer together. Cherish those moments daily, and practice gratitude.